Annual servicing of your gas boiler is very important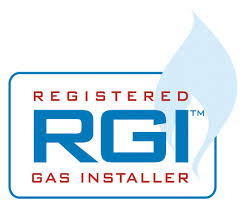 When we carry out an annual safety check and service on your gas boiler, you can rest assured that your boiler is working safely and efficiently. Regular servicing will ensure that your boiler is working to its full potential. This will help prolong the life of the boiler and reduce the risk of boiler faults and expensive repairs down the line.  Boiler efficiency, both oil and gas fired, deteriorates with use. 
"Did you know that some companies who offer gas boiler servicing, mainly just do a safety check and basic service. They will not carry out any repairs or replace parts that may be required.  They will either advise you to book another call-out for repair work, (which will cost you another call-out charge!), or worse, turn your gas off and advise you to contact an RGI certified gas engineer to fix the  problem.  Some companies do not work on the "wet" side of your system at all, so will not be able to look at any problems you may be having with the rest of your heating system - for instance, some of your radiators may not be working. So it makes sense to call us because we can look after every aspect of your heating system, and will do our best to fix any boiler problem while we are doing the boiler service and you will also be issued with an RGII Conformance Certificate.  This saves you time and money!"
Remember: For your safety, all gas boiler servicing and repairs must be performed by a fully RGI certified professional. RGI are the regulatory body for gas installation and repairs.  Always ensure that any work done in your home is through an (RGI) certified engineer.
Phone Mary in our office today to arrange a boiler service at a time that suits you:  061 650003
Boiler Repairs
Here at City and County Heating Services we pride ourselves in being excellent at problem solving.  We love the challenge of figuring out exactly what the problem is with your boiler and then doing our utmost to to get it going again for you.  Other gas engineers often give up when presented with a challenging boiler problem and will end up advising you to replace your boiler for a new one.  We will always try our best to repair the boiler you have, provided of course that we are happy that it is working safely and efficiently.
Unfortunately not every boiler can be repaired and when that day comes for your old boiler, we will be there to advise you on the various boiler options available to you today.  We will also advise you on the best heating controls to make the most of your new heating system.  
If your boiler is starting to give trouble, call Mary on 061 650003 to arrange a visit from our RGII gas engineer.
New Boiler Installation
If your old gas boiler is over 15 years old it would have operated at less than 80% efficiency when it was new.  Its present efficiency today, due to wear and tear is unlikely to be greater than 70%.
Today's modern high efficiency boilers typically have efficiency ratings greater than 90%. This represents an improvement in efficiency of up to 20%
Increasing the operational efficiency of your boiler by this amount represents an actual fuel saving of more than 25%. In other words, by replacing an older, low efficiency boiler with a new, high efficiency boiler, you can cut your fuel bills by a quarter.
So, replacing old boilers makes good sense for three reasons:
• Significant fuel cost savings with can only increase as energy prices escalate.
• Improved reliability and safety.
Why not complete our quick boiler estimate form at the bottom of this page?  We will do our best to get back to you very quickly, usually within an hour during working hours.