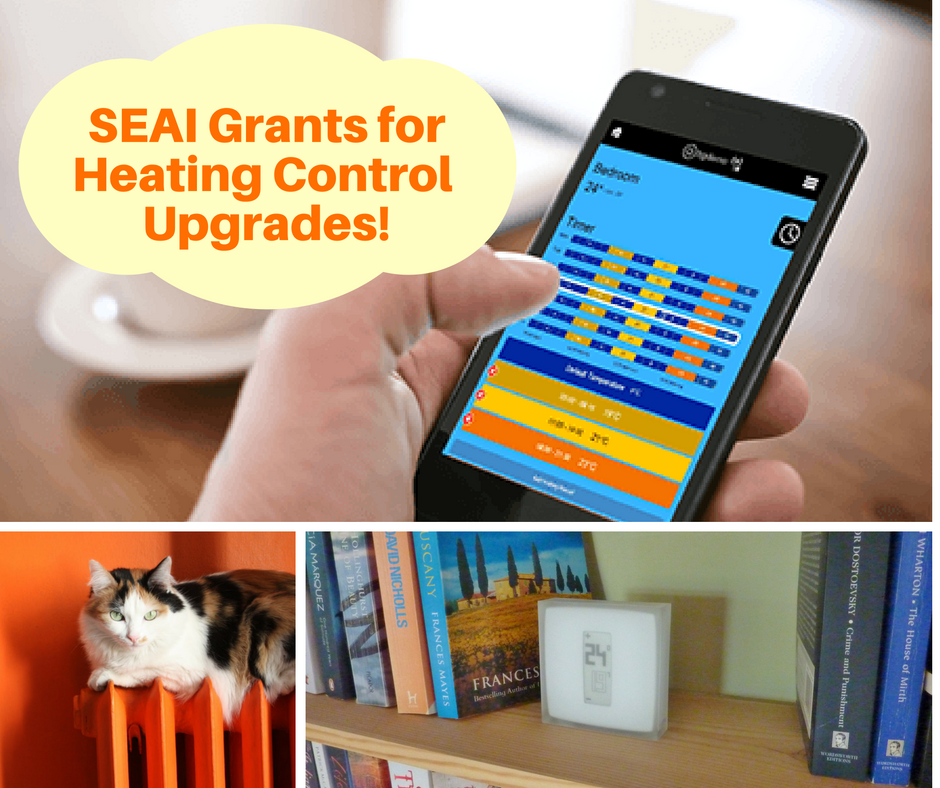 If you are thinking of replacing your old gas or oil boiler and upgrading your heating controls, now is a great time to do it as you can avail of an SEAI grant of up to €700 for boiler and heating controls upgrade, provided your house was built pre 2006.  You will also get €50 towards a BER cert. If you do wish to apply for an SEAI grant, the work will have to be carried out by a registered SEAI installer and it will have to be done to a certain specification.  
We can advise you on the right type of boiler and heating controls which will ensure you will qualify for an SEAI grant. Applying is easy and can be done online.  Click on the button below to go straight to the application form (you will also need to phone us to get our SEAI Registered Installer number). Payment will be made direct to your bank account, after the work is completed.
There is also a further incentive of a Carbon Credit Refund after your new boiler is installed, again provided it satisfies SEAI specifications.