We know, we know….the last thing you want to think about in the summer is your gas heating!  Once you have enough gas for the BBQ you're sorted 🙂 But imagine how great it would feel to know you have your heating all sorted for the colder weather?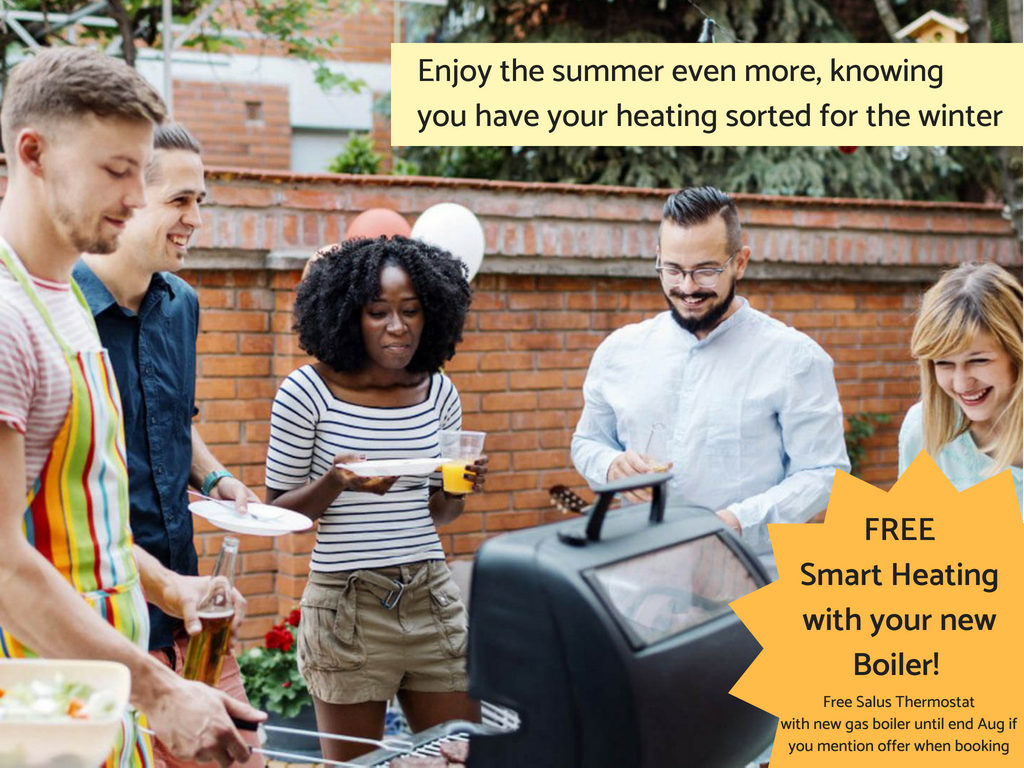 We have decided to launch a great special offer for the month of August.  If you get us to install a new gas boiler before the end of August, we will give you a fabulous Salus Smart Heating control FREE!  That is a saving of €249 which is sure to put a smile on your face.  So while you are enjoying the wonderful summer weather we are having, you can be looking forward to being able to control your heating from your smartphone or pc, anywhere!  All you need is broadband at home and you are sorted.  To avail of this great offer, all you have to do is mention it when you contact us about your new boiler.
All about the Salus RT310i
The latest smart heating system we offer is the Salus RT310i.  While its name may not trip off your tongue, it has fast become the most popular option with our customers.  The RT310i is an affordable Smartphone controlled thermostat. Connecting to your existing router it allows you to control your heating from anywhere via your Smartphone, Tablet or PC.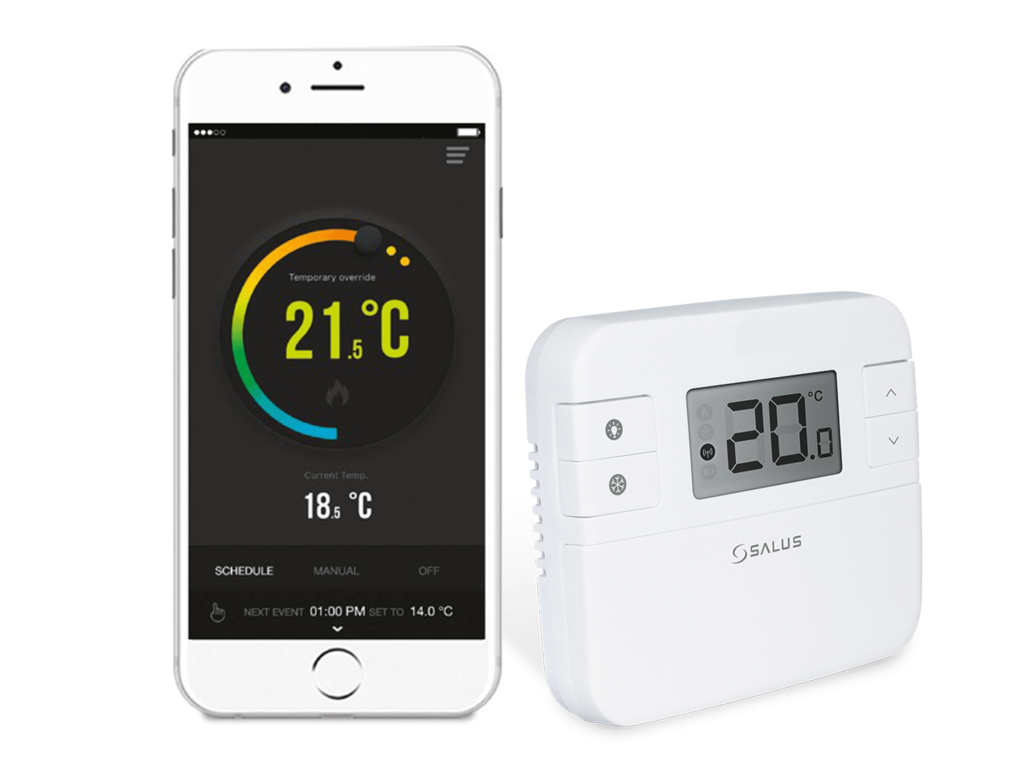 Such a cool app!
What people love about it is its ease of use and the very attractive phone app.  This is the type of smart heating app you will want to show your friends!  It is very intuitive to use.  The temperature dial changes to warmer or cooler colours as you dial the temperature up or down.  It really wins hands down in the looks department,  while also ticking all the boxes for ease of use and control features.
So, don't forget, this offer runs until the end of August 2018.  You can contact us here to have a chat about your heating, or phone us on 061 650003 (and don't forget to mention about this great offer when booking your new boiler!).