What makes the Intergas Eco RF so special?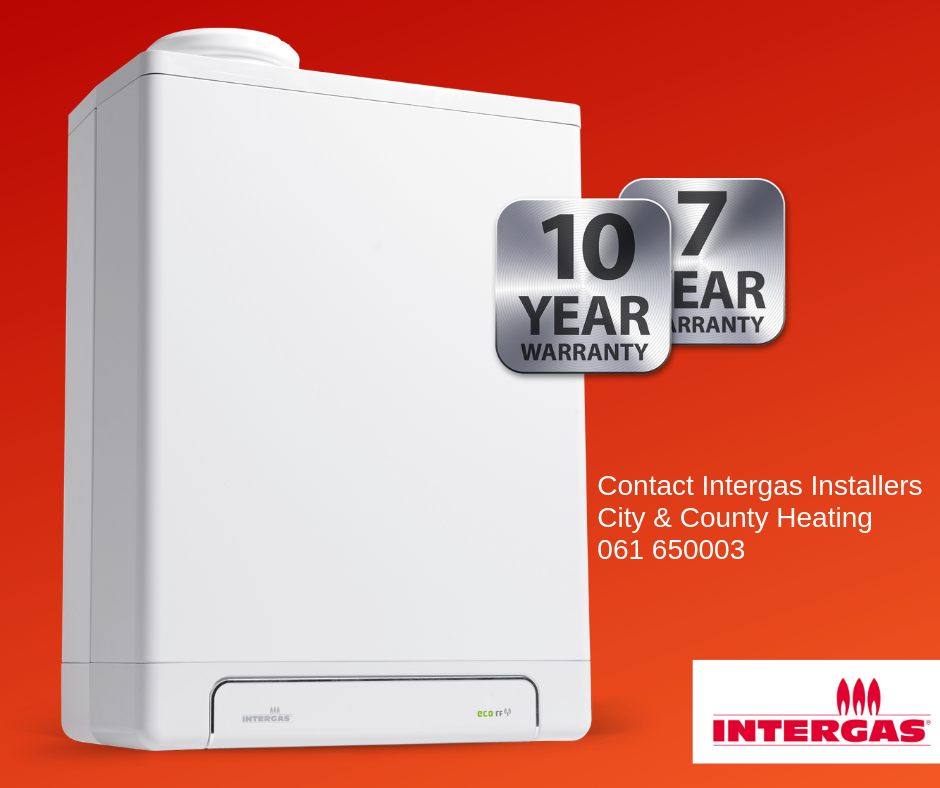 I am delighted to be able to offer the Intergas Eco RF boiler to my customers.  One of the best performing and most versatile boilers on the market today. No plate heat exchanger, no diverter valve, no auto air vent… a virtually indestructible heat exchanger;  not one has failed in over 20 years. With only 4 moving parts it is the ultimate boiler for all domestic requirements. Robust construction, low maintenance operation, ideal for any & all demanding situations.  10 year warranty out of the box. All for a fantastic price! I can't recommend this boiler highly enough. – Niall Ryan
10 Year Warranty
In recent years most gas boilers on the Irish market have come with a 5 year parts and labour warranty.  This was a great improvement on previous 2 or 3 year warranties.  Now we have taken a major step forward and can now offer Intergas boilers with 5, 7 and 10 year warranties (depending on model selected).  As with all boiler warranties, you will need to have your boiler serviced annually by an RGI in order to keep the warranty valid.